Accessibility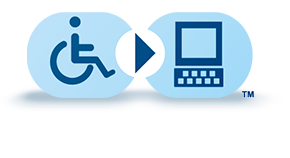 Mount Pleasant Group has partnered with eSSENTIAL Accessibility™, to give those who normally have difficulty reading or navigating websites the ability to do so. We are proud to offer this on-line accessibility software, free of charge, to all visitors to our Web site.
What is eSSENTIAL Accessibility?
eSSENTIAL Accessibility™ provides a software-based service that makes on-line environments fully accessible to individuals with physical disabilities. An innovative assistive technology deployed in a revolutionary manner, eSSENTIAL Accessibility™ ensures that anyone who has difficulty typing, moving a mouse, or reading a Web page can easily access any website that carries their logo.
How It Works
The application can be rapidly downloaded and installed on a standard PC for the use of anyone who has difficulty typing, moving a mouse or reading a web page.
eSSENTIAL Accessibility™ benefits individuals with dexterity limitations that arise from a variety of conditions including:
Stroke/paralysis
Arthritis
Multiple Sclerosis (MS)
Cerebral Palsy (CP)
Age-related factors
Moreover, it also helps those who have difficulty reading because of:
Literacy deficiencies
Limited English proficiency
Dyslexia or similar learning issues
Mild visual impairment

Download eSSENTIAL Accessibility
You will be redirected to www.essentialaccessibility.com where the application is available free of charge.